Service Rota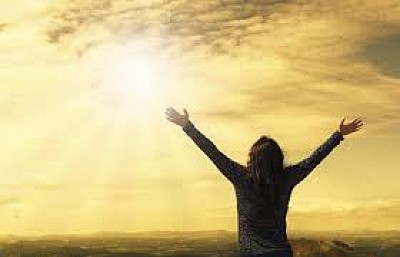 TO ALL PARISHIONERS FROM THE RECTOR, FR. CHRISTOPHER KNIGHT.
Dear Friends,
Our archbishop has now recognised the need for at least some parishes to cancel all services until further notice. In our case, all of those able to take services, together with most of our parishioners, are in "high risk" categories, and - in the light of current scientific advice to avoid gatherings - it seems sensible to cease coming together in church for the time being. Please keep our normal time of gathering on Sundays - 10.30 a.m. - as a short period of prayer, so that we can still feel together in spirit on the day of Resurrection. If you have a copy of the lectionary, reading the epistle and gospel readings of the day would be particularly appropriate for this time of spiritual togetherness. Don't worry about not receiving the sacrament of the Body and Blood of Christ for a while, because the Fathers of the Church always insisted that the grace we receive through that sacrament is not limited to the sacrament. It is our intention that counts.
The church building will remain open each day from 10 a.m. to 4 p.m. for private prayer, and the clergy will attempt to meet any requests for pastoral visits to those who need them. Please keep in touch with each other by telephone for mutual support, and if you are in a position to help others with things like shopping, please see this is part of your vocation to love your neighbour. I myself will try to phone each of you on a regular basis during this period. (If you need to phone me, my number is 01328-820108.)
The need to self-isolate (applicable to most of our rather elderly congregation) is not simply a matter of the safety of the individuals who take this step. It is also a social duty since, even if we have no symptoms of the virus, we may still be infected with it, so that mixing with others may cause infection to pass to them. Complete isolation may be impossible, but we all need to keep direct contact with others to a minimum.
One of the most heroic acts during the Great Plague of 1665 was the decision of the people of Eyam, in Derbyshire, when they found that the plague was already among them because of fleas in a bundle of cloth delivered to the local tailor. Following the advice of their Rector, they all agreed to stay put and not to leave the village when this might cause the infection of others outside the village. As a result of this decision, hundreds of the villagers of Eyam died, but the neighbouring population was saved. Our own self-isolation may not be quite so heroic, but it will have a comparable effect in at least slowing down the epidemic and allowing the country's limited medical services to cope more effectively.
I look forward to resuming normal worship once the pandemic has passed, and to seeing you all once again. It has always been a joy to me to be called to serve God in a parish with such lovely and mutually-supportive parishioners, and I shall pray that none of us experiences the illness in any but its milder forms. Please keep each other in your own prayers.
With love in Christ,
Fr. Christopher